Let's Get Real About Logistics Automation
Welcome back to the 14th edition of The LogTech Letter, a weekly look at a particular aspect of the impact technology is having on the world of global and domestic logistics. Last week, I talked about the global proliferation of logistics startups. This week, I'm making a sobering pronouncement on the interplay between jobs and automation.
As a reminder, this is the place to turn on Fridays for quick reflection on a dynamic, software category, or specific company that's on my mind. You'll also find a collection of links to stories, videos and podcasts from me, my colleagues at the Journal of Commerce, and other analysis I find interesting.
For those that don't know me, I'm Eric Johnson, senior technology editor at the Journal of Commerce and JOC.com. I can be reached at eric.johnson@ihsmarkit.com or on Twitter at @LogTechEric.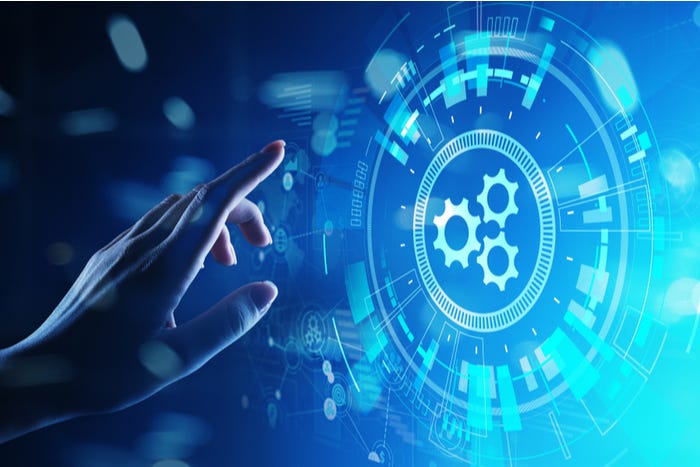 There are going to be fewer jobs in logistics in the future. That's not me forecasting some sort of global trade and domestic freight demand doomsday scenario. It's me realizing that the volume and quality of software companies in the logistics automation space is growing at too fast a clip to ignore the impact it will have on office-based roles across the entire industry.
Software companies in the logistics space often have to go to great lengths to emphasize publicly that automation software is not designed to replace jobs, but to alleviate rote tasks like data entry. In other words, let a program do work it's better suited to do, while allowing humans to handle decision making, problem solving, contextualization, and creativity.
I understand the desire to not freak out potential customers, especially those in roles who might be vulnerable to being replaced or having their team replaced. But I think we need to be realistic about what the future looks like. The two arguments I hear about automation potentially augmenting the employment ranks in logistics are that: a) it will allow people to move up the value tree from roles that add little value to ones that are more strategic or customer-facing; and b) that automation will unlock efficiency that will, in effect, creates more business opportunities and thus more employment opportunities.
But here's the thing: if we're being honest, not every person that is currently in a data entry role is equipped to move into a strategic or customer-facing role. And yes, automation can potentially grow the size of the pie, but it also equips organizations with the ability to do more with less, so even if the pie grows, it's hard to see the individual number of slices in that pie growing.
One last thought: technology developers are not standing still. The automation that is leading edge right now will be considered normal in a few years, and what is currently in development will become leading edge. That progression is indelibly moving faster than public policy can keep up with.
The jobs of the future, from freight procurement to operations, to finance and everyone in between, will look quite different than they do today. But in the meantime, let's break this down into what I see as the three key categories of automation within logistics:
Process automation: customer service, data entry

Documentation automation: digitizing documents, extracting information and contextualizing that information

Product automation: replacing a product or function with a service or API-based software
All three are taking hold, but all three target different types of work that's currently being done by people. The process automation part overlaps with job roles that are on the lower end of the value-add spectrum - repetitive tasks or customer service functions that can be replaced by a program.
The documentation automation part is trickier - it overlaps with data entry, but also requires greater domain expertise to contextualize the documents being generated or read. There is a flurry of activity in this space, with OCR-based companies competing with natural language processing companies and others that are focused on more open document processing models that don't rely on templates. This is a fascinating area that will change logistics, but it will definitely lead to fewer jobs attached to this function.
The last is the most emergent area, where an API-based product plugs into existing systems and adds an automation layer to a core functional area, like payment, insurance, trade finance, customs brokerage, or analytics, to name a few. No-code and low-code platforms that allow databases to be manipulated into applications seamlessly fall into this category as well.
The sum total of this is that logistics will be reshaped by automation, and that will lead to different, and fewer, jobs in the industry. More analysts, data scientists, network and partnership builders, more key account managers. And that's even though trade and freight volumes are likely to rise.
Here's a roundup of pieces on JOC.com the past week from my colleagues and myself (note: there is a paywall):
https://www.joc.com/technology/blockchain-supply-chain/trade-finance-network-partners-electronic-bl-developer_20201028.html
https://www.joc.com/technology/logistics-technology-providers/tms-founder-pivots-self-service-freight-invoice-auditing_20201027.html
https://www.joc.com/port-news/port-data-services/portchain-nabs-european-transshipment-hubs-berth-software-customers_20201027.html
🚨 Last shameless plug.
We held our two LogTech20 webcasts over the last 10 days and it was a lot of fun and, hopefully, informative. You can still catch the on-demand versions of both 90-minutes webcasts.
Disclaimer: This newsletter is in no way affiliated with The Journal of Commerce or IHS Markit, and any opinions are mine only.